Don't live near DonnaMation but want to take a class?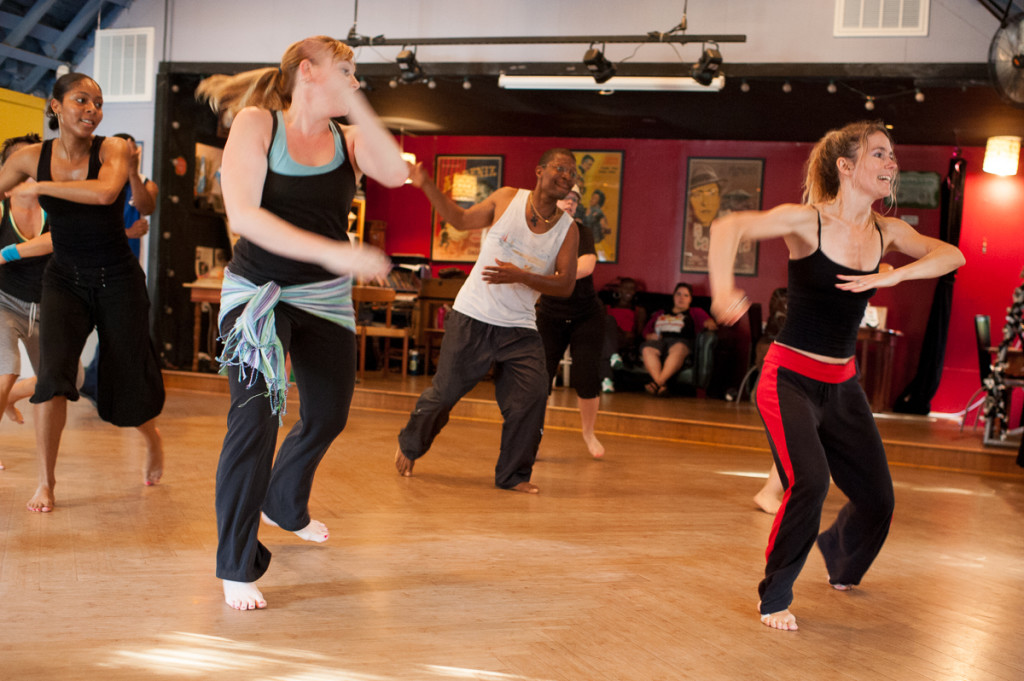 Donna tours internationally, performing and providing workshop intensives to help even her most remote students advance in their craft. She has taught and performed in Cuba, Brazil, India, Canada, New York, Texas, Hawaii, Washington D.C. and the whole of the Pacific Northwest.  If you would like Donna to come to your town, contact casey@donnamation.com. If you would like to set up an opportunity for her to teach at your studio or in your town, please be prepared with the following items:
Location of studio
Proposed Dates
Lodging Options
Request for Live Drummers if applicable
Donna is aware that this can be cost prohibitive for some. She offers limited scholarships for expenses incurred after the travel and lodging fees are accounted for. For more information, contact casey@donnamation.com. No city is too small or too far!
Afro-Brazilian/Orisha Movement
Afro-Cuban and Afro-Brazilian Music and Movement are two sides of the same coin. They both have roots in Africa, but were blended with two different cultures. The Orixa of Candomble in Brazil have much in common with the Orisha of Santeria in Cuba, but have a very distinct presence that comes from a different parent culture from Portugal. The characters within this mythology are unique to their location, but share the same archetypal power and wisdom.
Afro – Cuban Hip-Hop  or Hip Hop
Hip-Hop was bred of many different lineages, all fused together in the heat of New York City in the seventies. Many branches have delineated from the tree of Hip-Hop, much like Hip-Hop itself has branched from previous institutions of Dance and Movement. I explore the Caribbean and African roots of Hip-Hop, while adding contemporary flavors such as popping and waacking.
House
House dance has many influences including the social dances of Cuba and Brazil, as well as hip hop, jazz, tap, and African dance. Donna offers the knowledge and lineage of these movements from the past to the present. This dance is guaranteed to raise the level of footwork, and to make the whole room sweat like they have never sweat before.
Samba
Samba Music and Dance comes from Brazil. There are various styles within the Samba genus, such as Samba de Roda, Samba no Pé, Reggae, and Afro. These can be blended into one tutorial, or examined in more detailed fashion-and what details they have! Each style is unique to reflect it's geographical roots within Brazil.